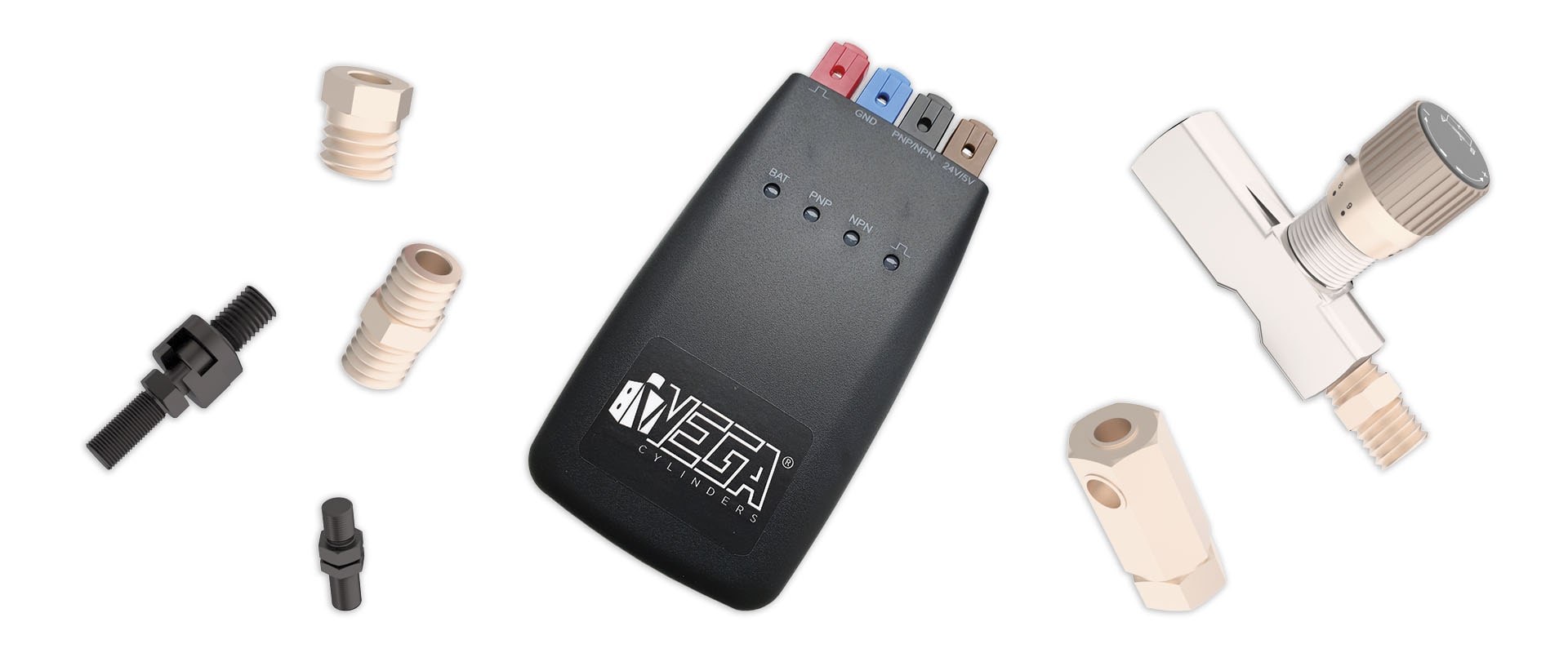 Buying a high-quality cylinder is definitely a step towards improving your mold, but what about mounting it and setting it up properly?
In addition to our assistance, we also offer a number of accessories to connect the cylinder to whatever moving part you planned, plug it to the oil circuit and check the correct functioning of all sensors.
All guaranteed by Vega, to make sure your setup is on par with the quality of the product itself.
Rod Accessories and Check Valve for Hydraulic Cylinders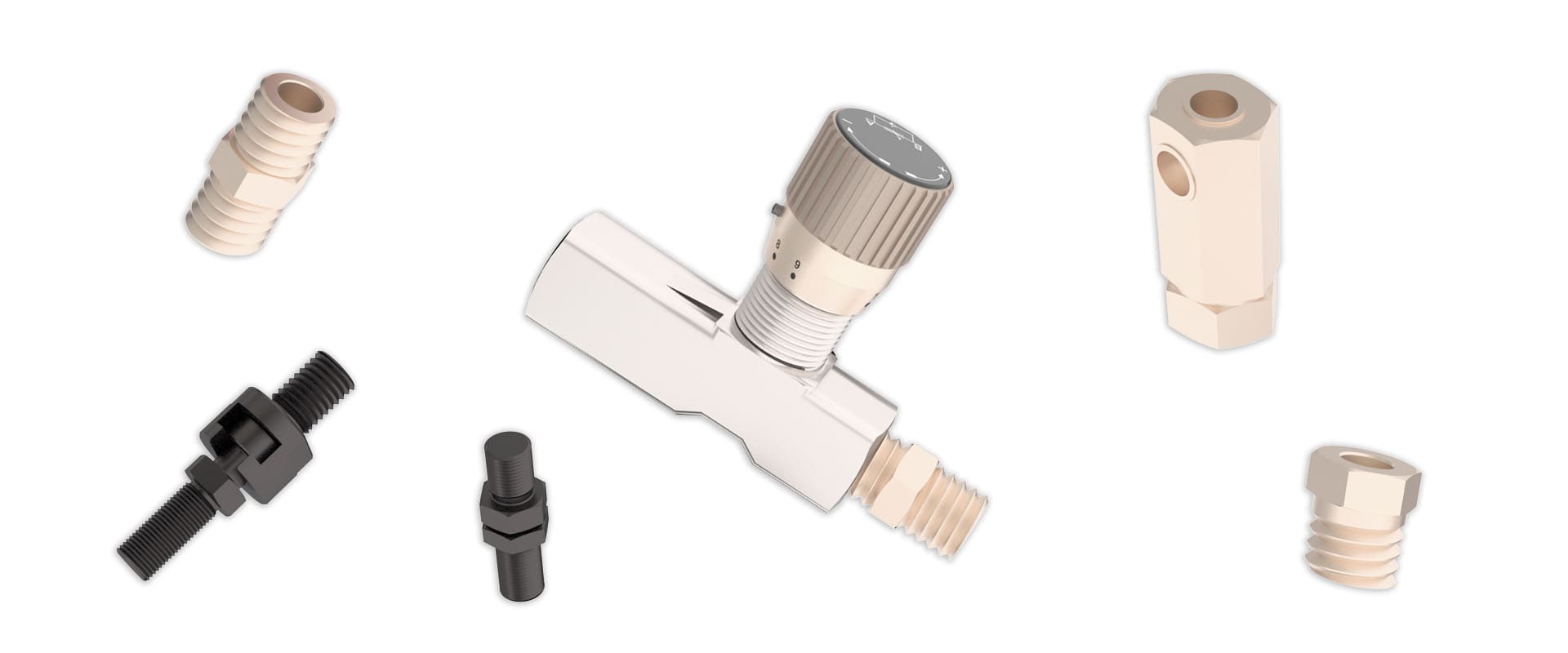 To fit all your mounting needs, Vega offers a series of rod end accessories, going from metric male threads to insert in female rod ends, to floating joints.
You can also order a series of check valves, unidirectional flow regulators, hydraulic connections and decreases, so that your cylinder will always get the oil flow it requires.
Hydraulic Cylinders Switch Tester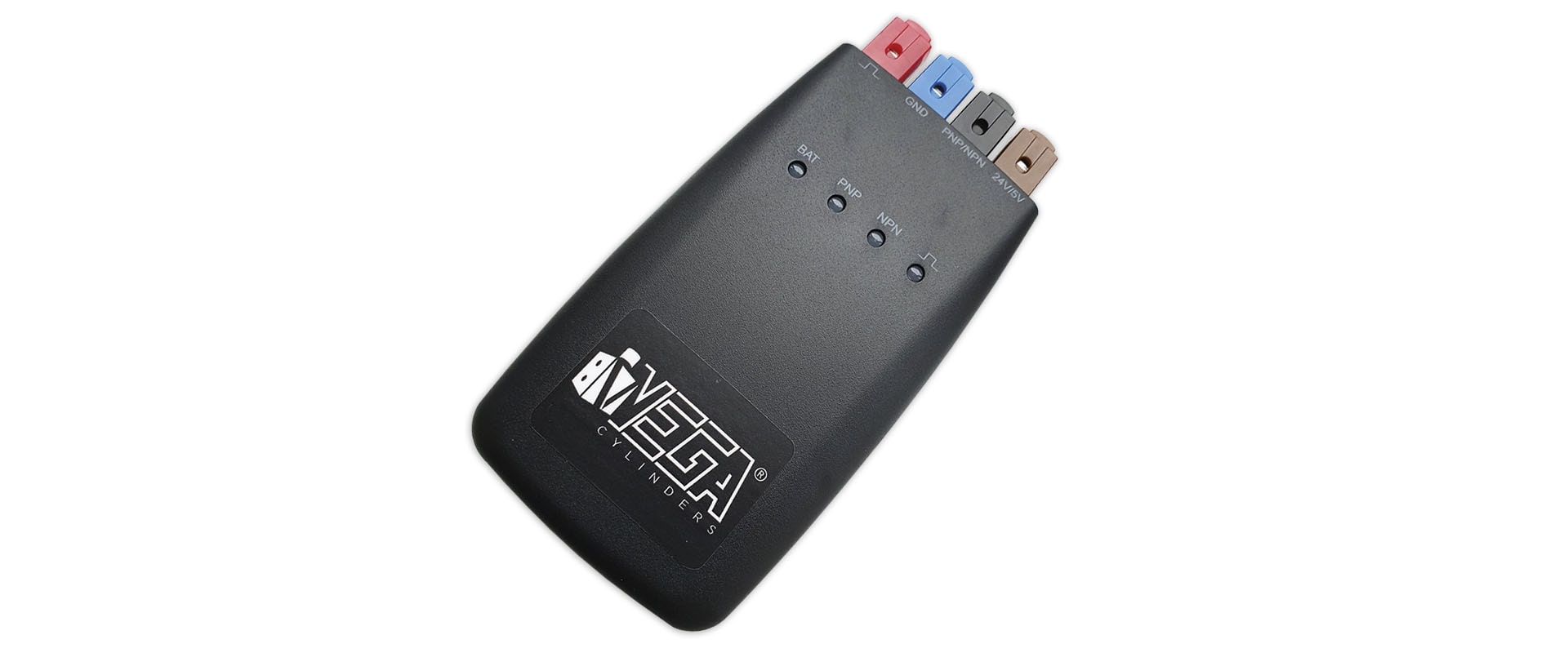 When your cylinders use switches or sensors, it is sometimes hard to test them, because it would require moving the cylinder rod, often a tedious task for the maintenance team if it is already mounted to the mold, in order to trigger them and check if they actually work.
Our tester offers a convenient way to check your switches, be them Reed or PNP/NPN. You just plug them to the connectors, and the LEDs will light up accordingly when the switch triggers. It even has automatic identification of polarity, and you can also check the magnetic rings in the cylinders.
Our tester integrates a magnet to trigger the switches to be tested even without a cylinder.