I/O Link Box with M12 Connectors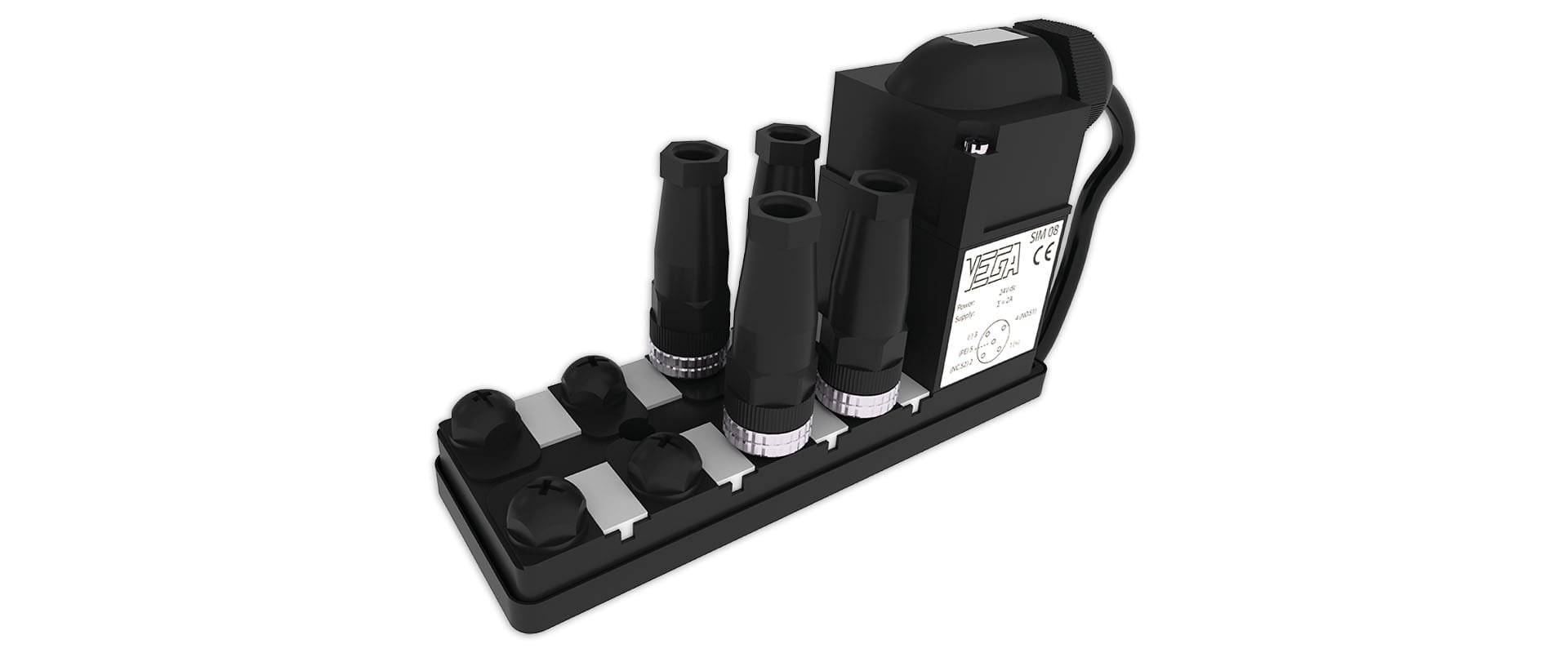 The SIM08 Box is signal-receiving control unit specifically designed to connect several series of switches of different types—PNP magnetic, PNP inductive, reed and mechanical.
It includes 8 unconnected entries with M12 connectors and 2 clean-contact relay-controlled 0V exits.
Thanks to the main connector and its multipolar 5-meter-long cable, it is designed to be installed right besides the mold, making the cable-connecting job much easier.
The two series—designed both for front and back positions—are electronically controlled, dealing with all the issues arising from common junction box and/or ILME or HARTING presses installed on the machine.
Switch-Control Box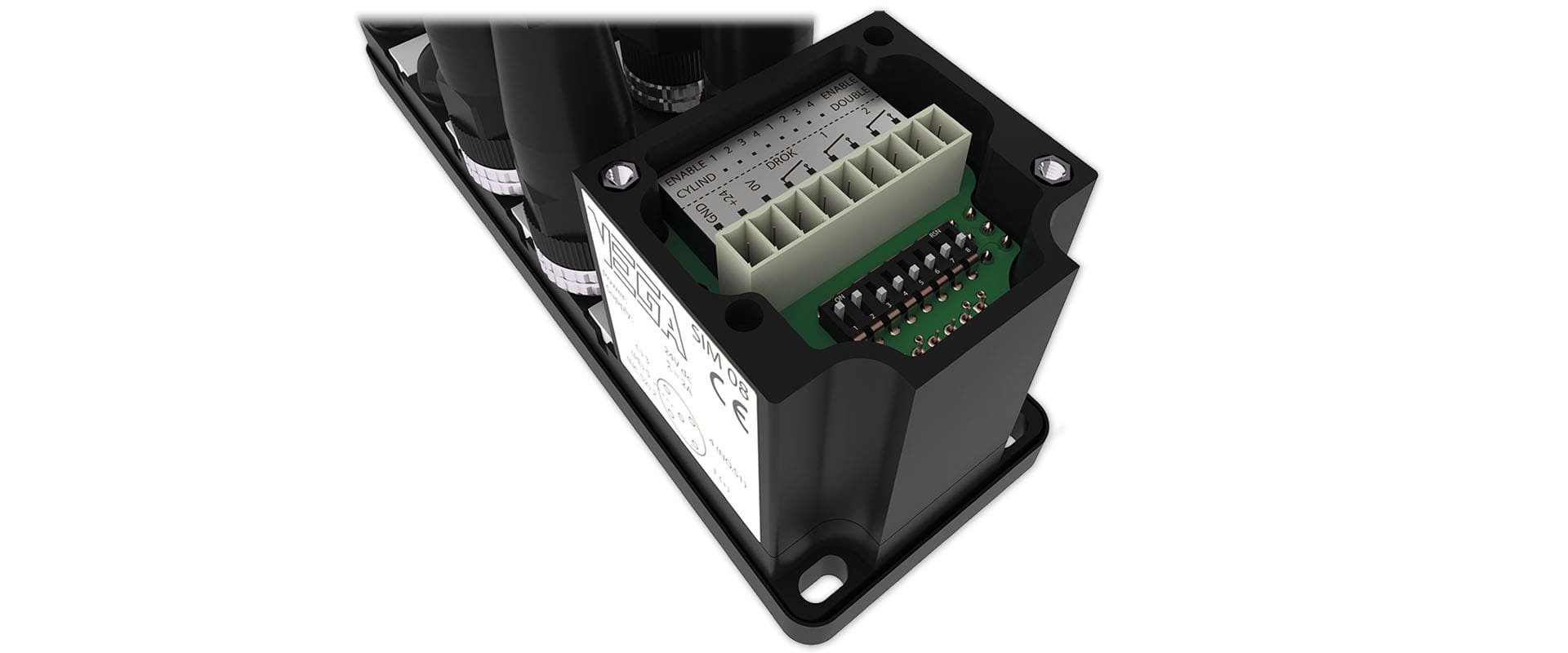 No special softwares are required to configure this Box, unlike BUS systems, but thanks to the deep-switch series located under the cap, every switch can be manually actuated following the attached instructions or on the catalog, either printed or digital.
By using the SIM08 box, every single switch of the series can be attentively actuated, keeping in check its functioning by means of signaling LEDs located at every entry. This way, in case of malfunctioning and/or anomalies, no time is wasted in looking for the problem, therefore saving both money and time.
Hydraulic Cylinders Switches Connection Box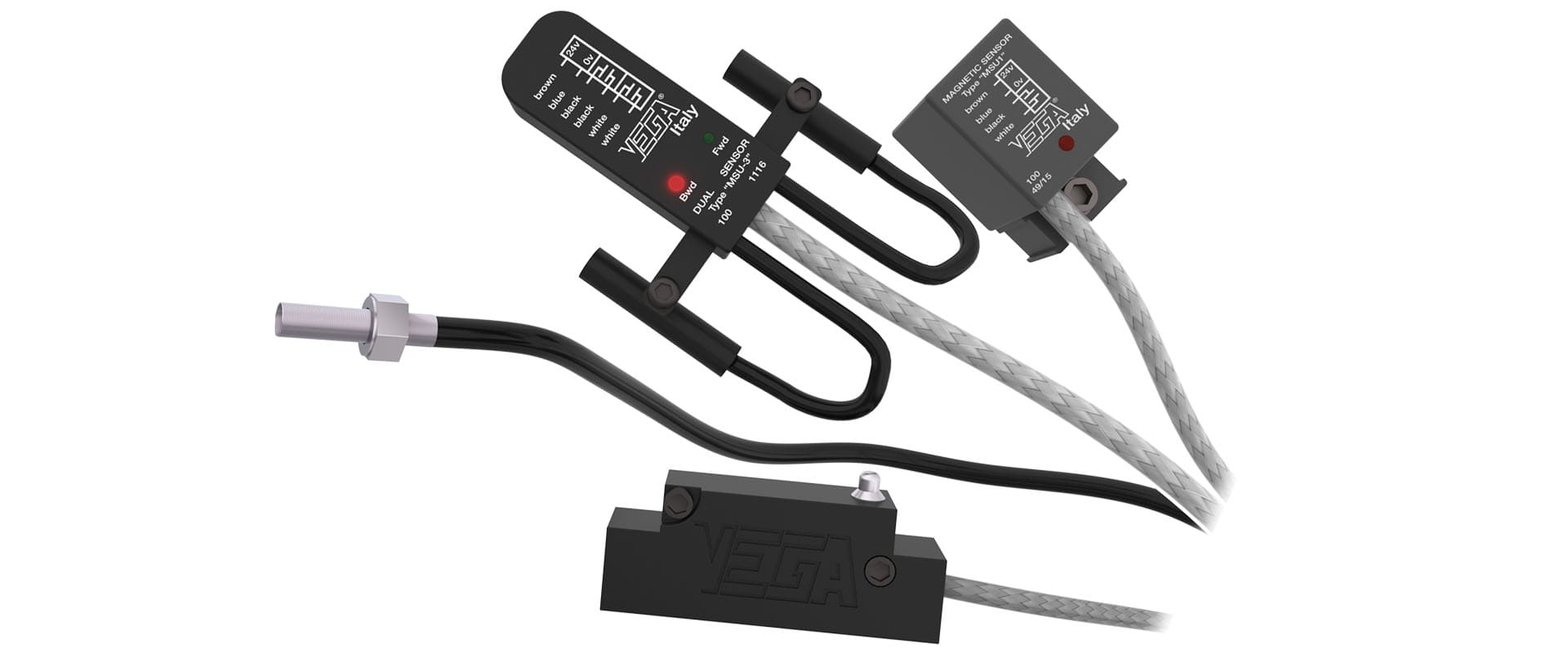 In case of malfunctioning of two switches that are always kept active, the SIM08 Box stops the following steps of the molding cycle from proceeding, avoiding further damages to the mechanical components of the mold.
The SIM08 Connection Box includes IP67 protection and maximum working temperature around 80°C, and therefore it is not to be installed on very hot components of the mold, unless an insulating plate is inserted to reduce the overall temperature within the suggested limits.
In case of exacting environments with risk of collision during mold movements, or in case of dust and dirt, installation inside metal boxes with a transparent polycarbonate front panel is advisable—for example, in case of junction boxes for fire-extinguishing devices.
Vega offers an official one-year product warranty, but provides international support all over the world.