Hydraulic Cylinders for Molds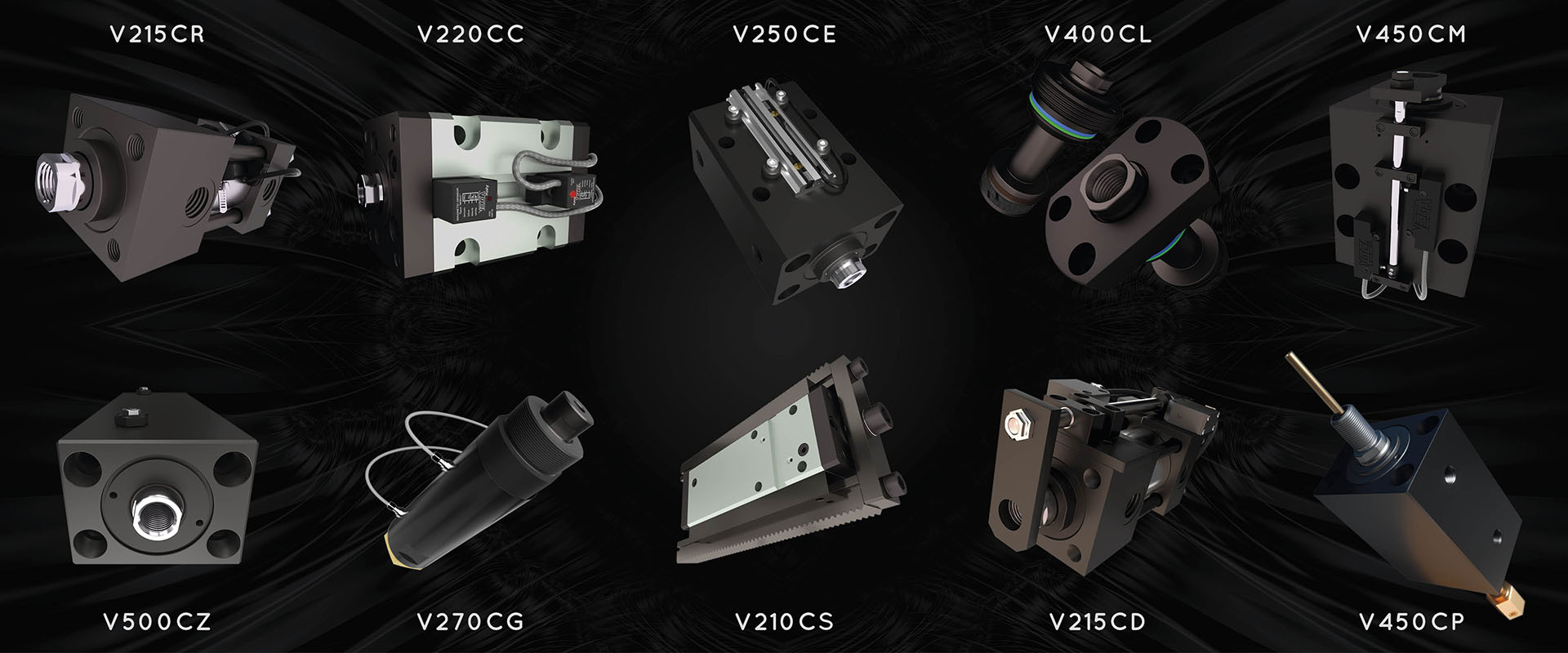 Vega Cylinders designs and manufactures hydraulic cylinders for plastic injection and aluminum die-casting molds. Standard versions include piston bores from 16 to 200 mm, and strokes from 10 to 1500 mm. Piston strokes can c'è controlled by means of mechanical, magnetic or inductive sensors. Some series also include special flanges in order to provide thermal insulation to the mold.
Each cylinder features several standard fixing combinations, but they can be customized according to our customer's needs.
Cylinders are categorized according to their application. Select one category to see all the relative products.

Cart and Plug Movement

Ejection Plate Movement

Unscrewing

Mechanical-Locking

Die Casting