Tie-Rod Hydraulic Cylinders ISO 6020/2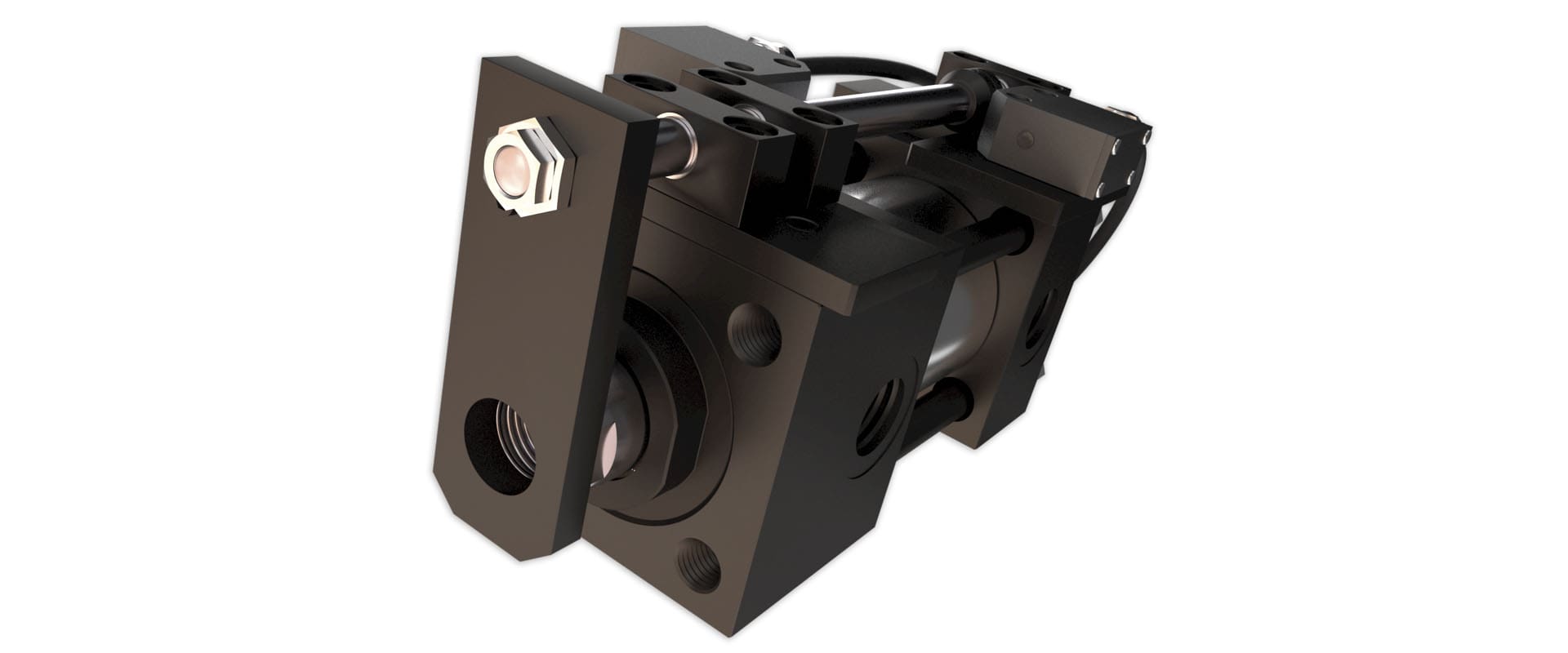 The V215CD includes tie-rod hydraulic cylinders following the international UNI ISO 6020/2 fixing size norms. The standard version includes piston bores from 50 to 200 mm, and strokes from 1 to 1500 mm. V215CD cylinders offer long strokes and linear movements with one rod-end (no passing-through rod). They are composed of two heads, one central tube, and 4 closing tie-rods.
Hydraulic Cylinders For Aluminum Die-Casting Molds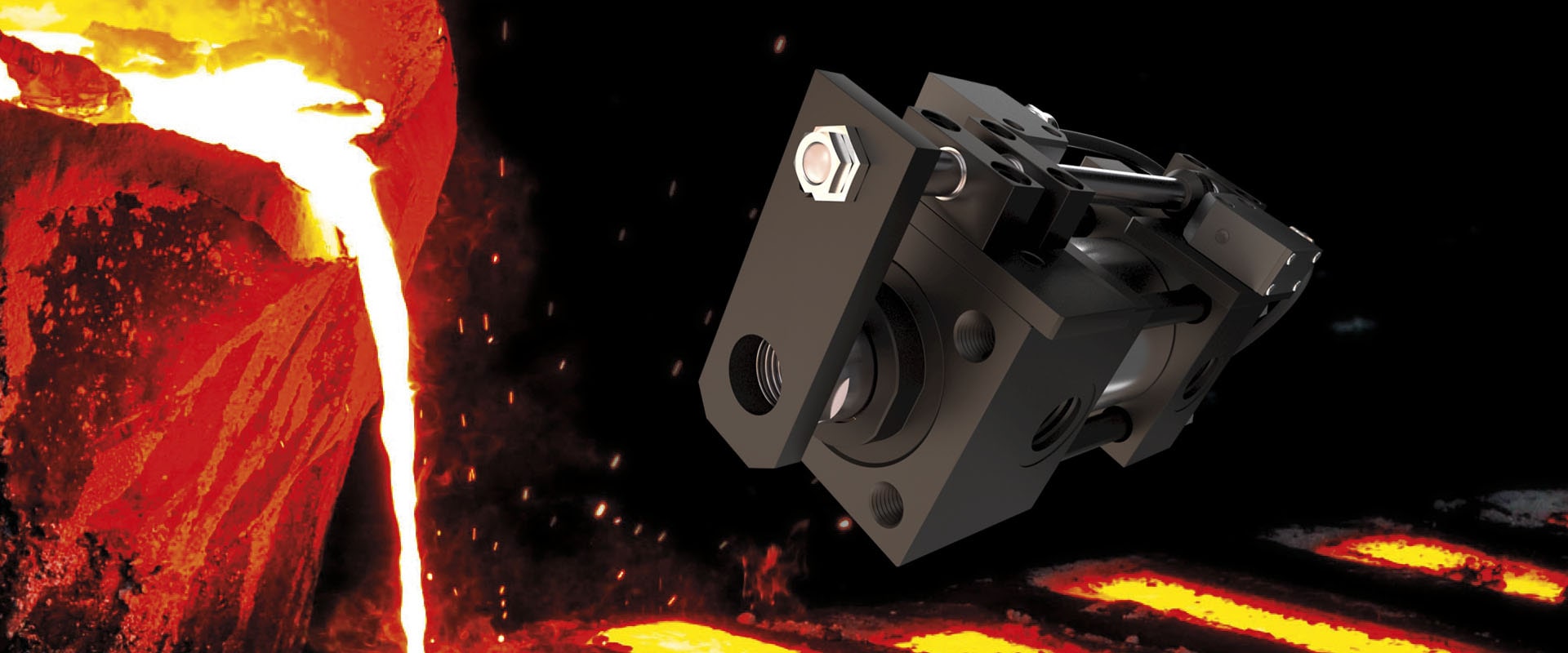 V215CD hydraulic cylinders can be employed to move components—such as carts, pins, and plugs—that might produce undercuts in aluminum die-casting molds. In-line pinned fixings are available on either front and rear heads. Also, front and rear adjusting flanges are available as well.
The front cartridge sealing system includes one scraper, 3 bush guides, and 2 NBRH O-Rings for temperatures up to 150°C. These components allow the cylinder sealing system to last over long periods of time.
These hydraulic cylinders are compatible with water-glycol mixtures.
Mechanical and Inductive Sensors for Hydraulic Cylinders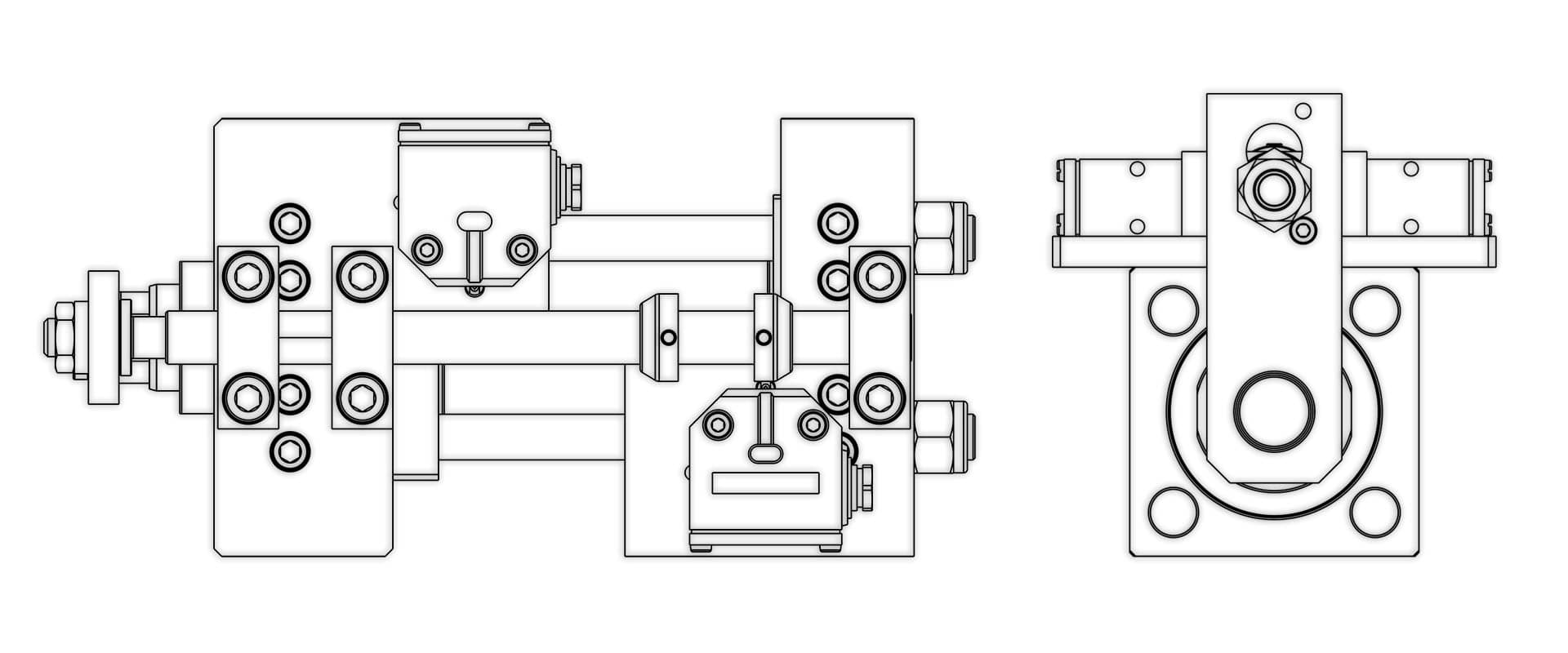 The cylinder piston can include a magnet with a powerful attraction force. The piston stroke can be controlled by means of adjustable electronic sensors, able to read the surrounding magnetic field. Moreover, mechanical sensors are also available for these cylinders, as well as inductive and encoder ones. Signals can be transferred to the plastic injection machine. The maximum working temperature for magnetic and inductive sensors is 80° C., whereas mechanical ones can withstand temperatures up to 180°C.
Long-Stroke Hydraulic Cylinders For Pressures Up to 215 Bars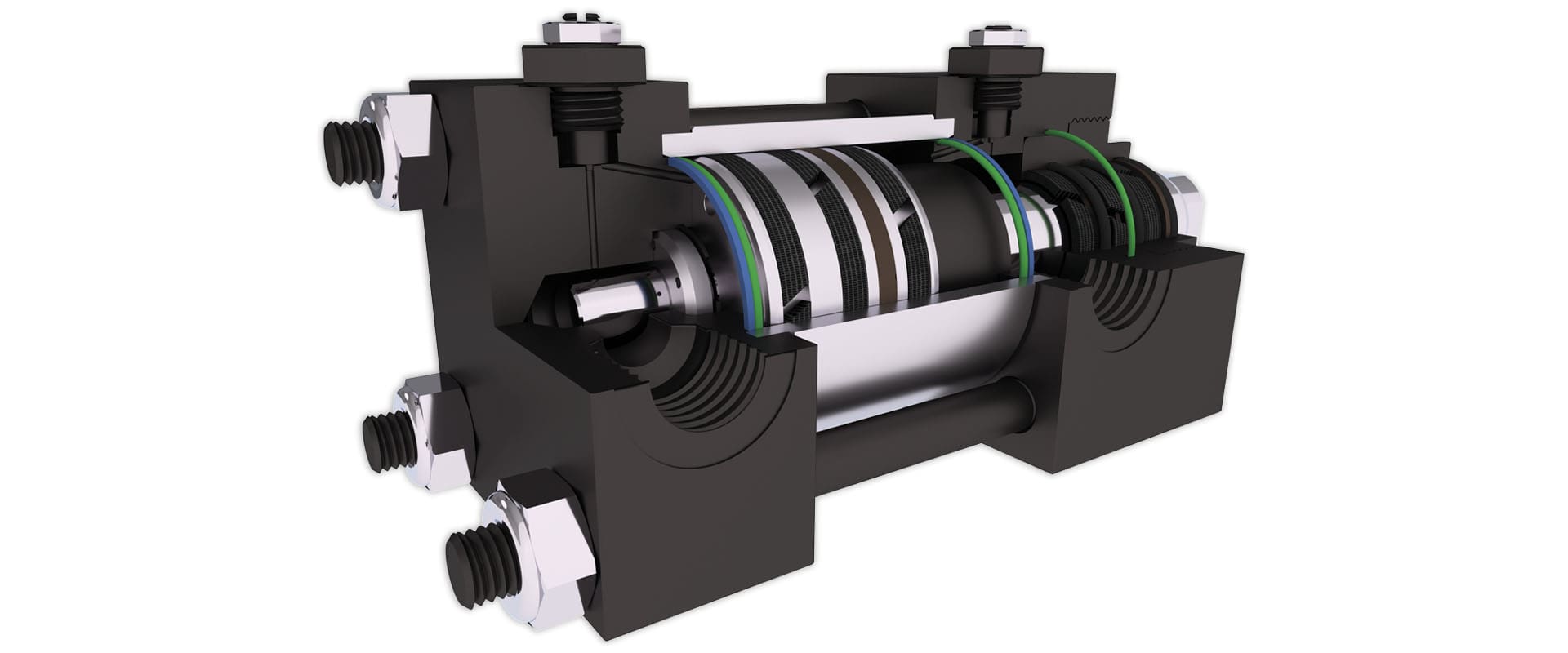 V215CD cylinders are made of two carbon steel heads, with one central tube made of stainless steel (7075 aluminum alloy for bores 125 and 160), one alloy steel rod and 4 carbon steel tie-rods (just like the material used for the cylinder screws).
The maximum working pressure of these cylinders is 215 bars, and the maximum speed is 1 m/s.
Vega Cylinders offers a one-year long warranty for its cylinders, granting full support all over the world.
Moreover, thanks to the full stock of Vega, delivery times are greatly reduced.
These long-stroke hydraulic cylinders can also be customized by sending a special project to Vega via e-mail (info@vegacylinders.it).
All Vega products are tested before being delivered, in order to offer high-quality cylinders with no oil leakages.